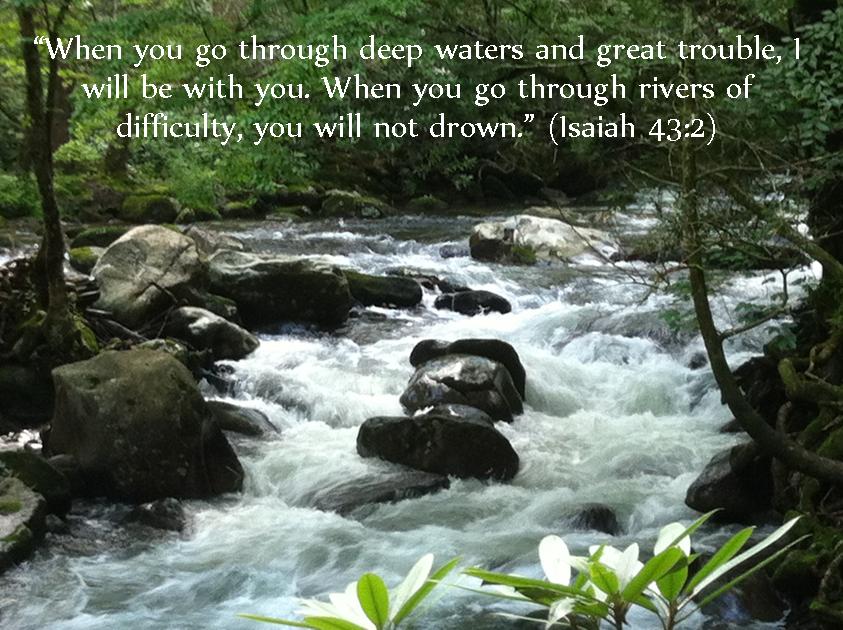 For many, whitewater rafting simply seems too scary. The idea of allowing the current to take you where it will, out of control. Maybe they're just afraid of falling out of the boat. That was me until recently when my family and I went whitewater rafting while vacationing in Tennessee. Initially, I was apprehensive and afraid but went because my family was very excited and would be less so if I opted out.
Instead of feeling out of control and scary, whitewater rafting was exciting and exhilarating. In fact, whitewater rafting actually provides a great way to understand how whitewater living, a term many use to express an out-of-control life, can be victorious and exciting instead of scary and unnerving. Here's how…
Expect variety. Our trip took us through calm waters and rapids. Similarly, life goes from calm to crazy within a matter of seconds at times, but expecting life to be anything but varied like a river really means having false expectations about life.
Understand classification of rapids. Our raft guide explained that rapids are classified not based on what's visible but on how difficult the area would be for a swimmer because the danger comes from the rocks below the surface. When we focus on what exists below the surface (character, convictions, etc.), we can better manage any level of rapids in life.
Realize the dam is open. On the river where we rafted, rafting only took place the days the dam was open since this increased the flow of water. In life, we must realize that sometimes life is flowing more quickly and intensely than others, and we need to adjust accordingly.
Plan for the worst. Prior to rafting, we received instructions for worse-case scenarios. We learned about our safety gear (helmets & life vest) and what to do if you fall in the water (swim toward the raft, don't stand up). While not our focus, we must also plan for worse-case scenarios in life. We must know our convictions before we need them and emotions are high.
Get locked in. Most people fear falling out of the boat, so they refuse to go rafting. But when you lock your feat into the raft (there's an area all around the bottom inside you push your feet into), trust me when I say you aren't going anywhere. In life, we must simply be locked in to God's Truth.
Paddle in sync with the leader. We paddled according to our guide's instructions. We also needed to paddle in sync with the other rafters for the boat to move correctly. The idea of unity with other believers as we live our faith seems fitting with this idea of rowing the boat in sync for efficient movement of the raft down the river.
Hold on to your paddle! We were shown how to hold the paddle and instructed never to let go. If we did, our paddles could easily come out of our hands and injure a fellow rafter. When we struggle with our faith or when we fail to live authentically, we can cause another to stumble. We must hold on to our faith and refuse to let go.
Listen to your guide. The guide told us when to row. He steered the boat. He knew the river well and was our only sure way through the rapids safely. God's Word is our guide through life. We capsize or fall out of the boat only when we fail to cling to His Truth. Doesn't mean the river won't ever get rough or bumpy, but it does mean we have a constant guide steering us through it.
Our lives are so much like a whitewater rafting trip that the experience, while scary at times, can also take us to new wonders and experiences that you just don't get standing on the shore. With the proper tools, instructions and the right guide, the river of life can truly be an exhilarating experience.
DISCUSSION: What aspect of whitewater rafting can you immediately apply to your life?